Welcome To Lorain Winterfest
LORAIN WINTERFEST CANCELLED
After much deliberation and consideration by the Mayor and other city officials we have to announce that the Lorain Winterfest for 2020 has been cancelled.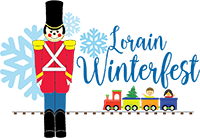 6th ANNUAL
FLIGNER'S
GIFT CARD DRAWING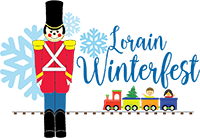 Congratulations to our 2020 winners!
1st Prize
$500
Gift Card
Vel Deaton
2nd Prize
$250
Gift Card
Dayna Santiago
3rd Prize
$100
Gift Card
Melissa Bennett
4th Prize
$100
Gift Card
Herb de le Porte
5th Prize
$50
Gift Card
Joel Arrendondo
6th Prize
HAM
Davis Gillespie
Thank you to everyone who entered our drawing!
Have a question? Call Joyce at 440-308-6824 or complete our Contact Us form.
Lorain Winterfest is an event of
The Lorain Growth Corporation